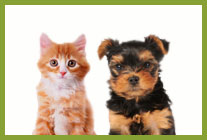 CURRENT NEWS
CANINE INFLUENZA ALERT
Recently, LA County Veterinary Public Health reported the presence of multiple dogs imported from Asia by a Rescue group infected with Canine Influenza (H3N2). All of the dogs are currently in quarantine. Canine Influenza (H3N2) is a highly contagious upper respiratory viral disease in dogs (and can infect cats as well). The virus is spread via coughing, barking and sneezing, as well as contaminated objects (kennel surfaces, food and water bowls, collars and leashes). A vaccination for Canine Influenza helps prevents dogs (not cats currently) from catching H3N2.
Learn more about prevention!
UPDATED CLINIC HOURS
After hours emergency care is not available at our facility.

Monday and Wednesday: 8:00am - 7:00pm

Tuesday, Thursday and Friday: 8:00am - 6:00pm

Saturday: 8:00am - 4:00pm

Closed Sunday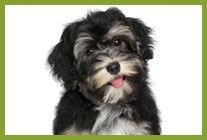 HILL'S PRESCRIPTION DIET VOLUNTARY FOOD RECALL ON CANNED DOG FOOD
Hill's Pet Nutrition is voluntarily recalling select canned dog food products due to potentially elevated levels of vitamin D. While vitamin D is an essential nutrient for dogs, ingestion of elevated levels can lead to potential health issues depending on the level of vitamin D and the length of exposure, and dogs may exhibit symptoms such as vomiting, loss of appetite, increased thirst, increased urination, excessive drooling, and weight loss. Vitamin D, when consumed at very high levels, can lead to serious health issues in dogs including renal dysfunction. Pet parents with dogs who have consumed any of the products listed and are exhibiting any of these signs should contact their veterinarian. In most cases, complete recovery is expected after discontinuation of feeding. See list of recalled food here!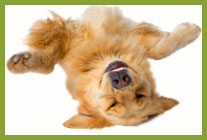 Prevent Fleas & Ticks
We now have NexGard beef-flavored chews available for dogs! They love them! This product kills ticks and adult fleas before they lay eggs.

Pesky parasites can lead to serious health issues. It's time to discuss safe and effective parasite prevention options and recommendations with your veterinarian to keep your pet healthy this season.

Learn More!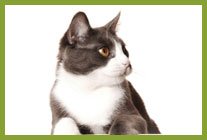 Annual Wellness Exams
Our comprehensive wellness exams incorporate preventative medicine including vaccinations, spaying and neutering, diagnostics. dental care, parasite control, microchip identification, and nutrition. Your pet's optimal health is our priority.

Contact Us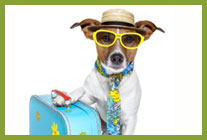 Traveling pet safety tips
Going on a family vacation? Your pet is family and it's fun to take him or her with you. Your veterinarian can help you by addressing health issues, give advice on vaccinations and medications you may need, and being a source of information on legal documents when you travel.

Learn More!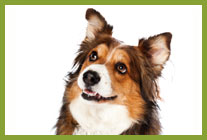 In case of Pet Emergency...
In the event of an emergency we ask that you call our hospital at (805) 526-0917 . During normal business hours, your call will be answered to determine extent of the emergency. After hours, your call will be forwarded to our answering service and will be directed an emergency facility.

See our Emergency Page for more information.