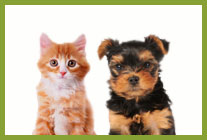 CURRENT NEWS
Fourth of July
Please conact us as soon as possible at 805-526-0917 if you would like to speak to your veterinarian about a prescription for sedatives. Thank you.

RETURN POLICY REMINDER
For safety reasons, our hospital will no longer accept returns of any kind. All sales are final. Thank you for your cooperation.

UPDATED GENERAL CLINIC HOURS
Mon - Fri:
7am - 5pm
Saturdays:
7am - 12:30pm
CLOSED SUNDAY

We will continue to post updates as they occur.

After hours emergency care is not available at our facility.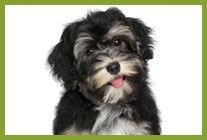 Current Restrictions
6/15/21 UPDATE

Valley Veterinary Clinic will begin seeing clients in person with their pets, however due to the size restrictions of our interior space we will restrict the number of clients allowed inside of our hospital. Our hospital is in the process of installing air purifiers throughout our facility. We will continue to check you in via phone for all appointments, food and prescription orders. We will inform you when the doctor is ready for your examination at which time you may enter the hospital.

Our hospital is mandating masks to be worn properly (over the nose and mouth) while in our facility.

If you do not wish to wear a mask, your appointment will be handled curbside. Clients may elect to do either curbside for food and prescription pick up or enter the hospital as soon as there is a available opportunity.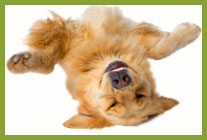 Prevent Fleas & Ticks
We now have NexGard beef-flavored chews available for dogs! They love them! This product kills ticks and adult fleas before they lay eggs.

Pesky parasites can lead to serious health issues. It's time to discuss safe and effective parasite prevention options and recommendations with your veterinarian to keep your pet healthy this season.

Learn More!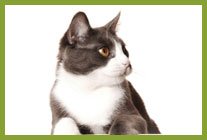 Annual Wellness Exams
Our comprehensive wellness exams incorporate preventative medicine including vaccinations, spaying and neutering, diagnostics. dental care, parasite control, microchip identification, and nutrition. Your pet's optimal health is our priority.

Contact Us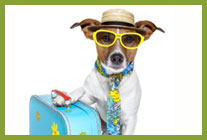 Traveling pet safety tips
Going on a family vacation? Your pet is family and it's fun to take him or her with you. Your veterinarian can help you by addressing health issues, give advice on vaccinations and medications you may need, and being a source of information on legal documents when you travel.

Learn More!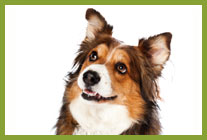 In case of Pet Emergency...
In the event of an emergency we ask that you call our hospital at (805) 526-0917 . During normal business hours, your call will be answered to determine extent of the emergency. After hours, your call will be forwarded to our answering service and will be directed an emergency facility.

See our Emergency Page for more information.